We are sure you have heard that «knowledge is power».
However, that is not completely the truth because knowledge that is not being used is not power at all. Many children may have knowledge but if they do not have self-confidence enough to use it they will not get much done. The free "Bingwa Magazine", which is distributed to schools in Africa is therefore focusing on building children into "Champions" who are strong enough to stand up for themselves in order to fight corruption when the time comes. We believe that only "Champions" will be able to make a difference and that many champions will make a BIG difference.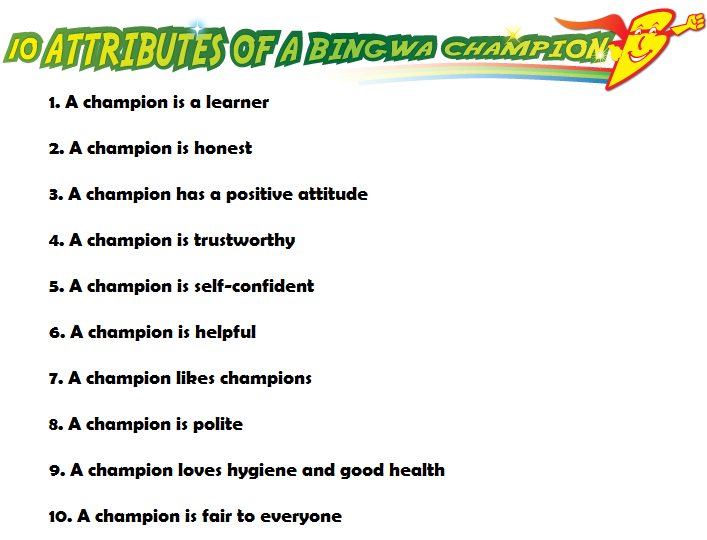 1. A champion is a learner
2. A champion is honest
3. A champion has a positive attitude
4. A champion is trustworthy
5. A champion is self-confident
6. A champion is helpful
7. A champion likes champions
8. A champion is polite
9. A champion loves hygiene and good health
10. A champion is fair to everyone
This is a "Bingwa Poem" on becoming a Champion and it is easy to see that the Child Africa children know what that is and that the Bingwa Champions are the future of Africa.