This is probably the best way
You can help Africa with its biggest problem -
CORRUPTION
IF YOU ARE SPONSORING ONE SCHOOL AT 20 EURO FOR 10 MAGAZINES YOU ARE THEREFORE HELPING 1000 CHILDREN IN AFRICA GROW INTO CHAMPIONS WHO WILL FIGHT CORRUPTION.
(PLEASE CLICK HERE AND SUPPORT US)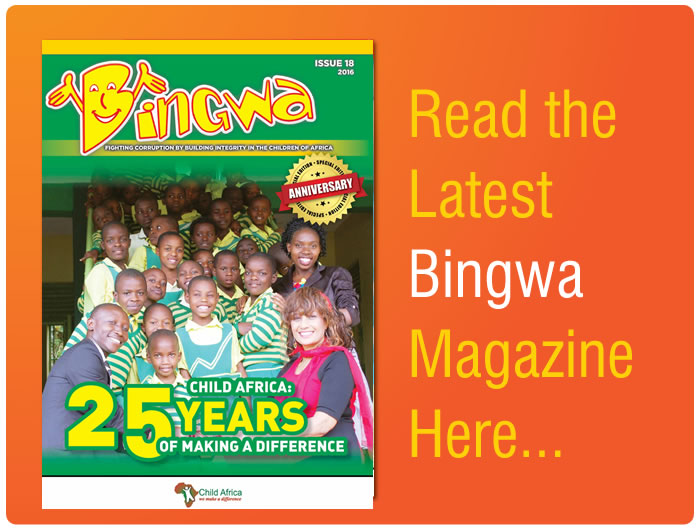 Bingwa Champion Magazine
BINGWA (Champion) Magazine is an informative, interactive and inspiring children's publication aimed at fighting corruption by building the character of African children.
The magazine nurtures its readers into champions who value integrity with the long-term goal of fighting corruption and eradicating poverty. A source of information, advice and fun, the integrity message is passed across in an easy, conversational and appealing format.

Bingwa Magazine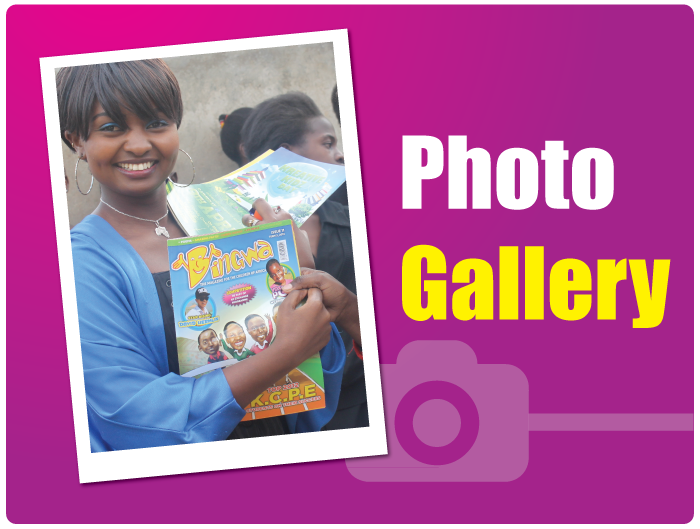 Bingwa Photo Gallery
In the bingwa Photo Gallery, you will have a view of static pictures that best explain our work and how we fight Corruption through building integrity in the children of Africa .
Corruption is one of the Biggest problems Africa is facing today and eliminating the corruption problem from Africa. It may take a long while but through building integrity in the minds of the young Generation, Rino Solberg Believes the biggest African Nightmare can be put to rest.

Photo Gallery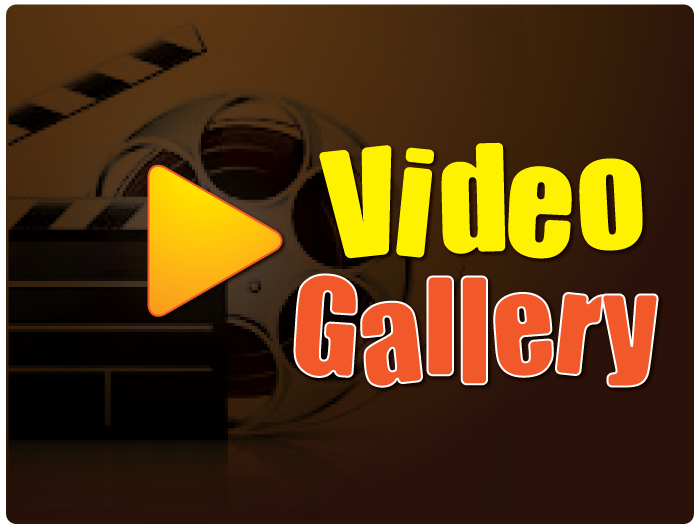 Video Gallery
In the bingwa video Gallery, you will have a view of videos that best explain our work and how we fight Corruption through building integrity in the children of Africa .
Corruption is one of the Biggest problems Africa is facing today and eliminating the corruption problem from Africa. This may take along while but through building integrity in the minds of the young Generation, Rino Solberg Believes the biggest African Nightmare can be put to rest.

Video Gallery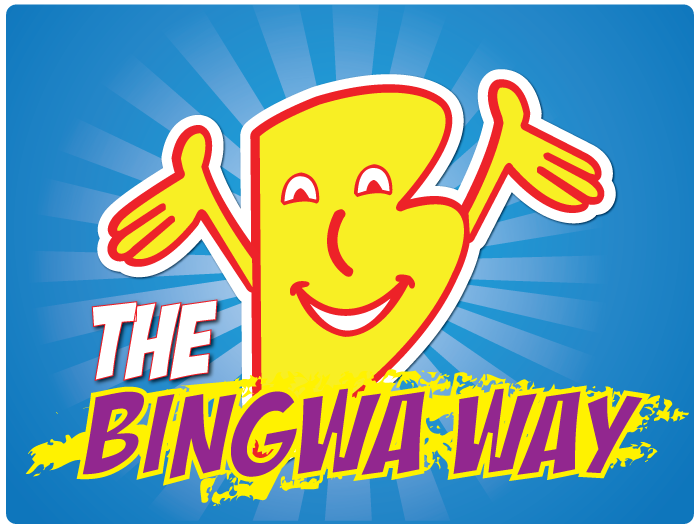 The Bingwa Way
The Bingwa Way is therefore the best way to eradicate corruption in Africa, if at all it can be eradicated, you have to start with the children and use time. With reference to Proverb 22.6 "Train the child the way he should go and he will never depart from it when he grows old", anybody who has integrity as an adult can confirm that they already got it "installed" when they were young. It was probably the parents or the teachers who did most of that job.

The Bingwa Way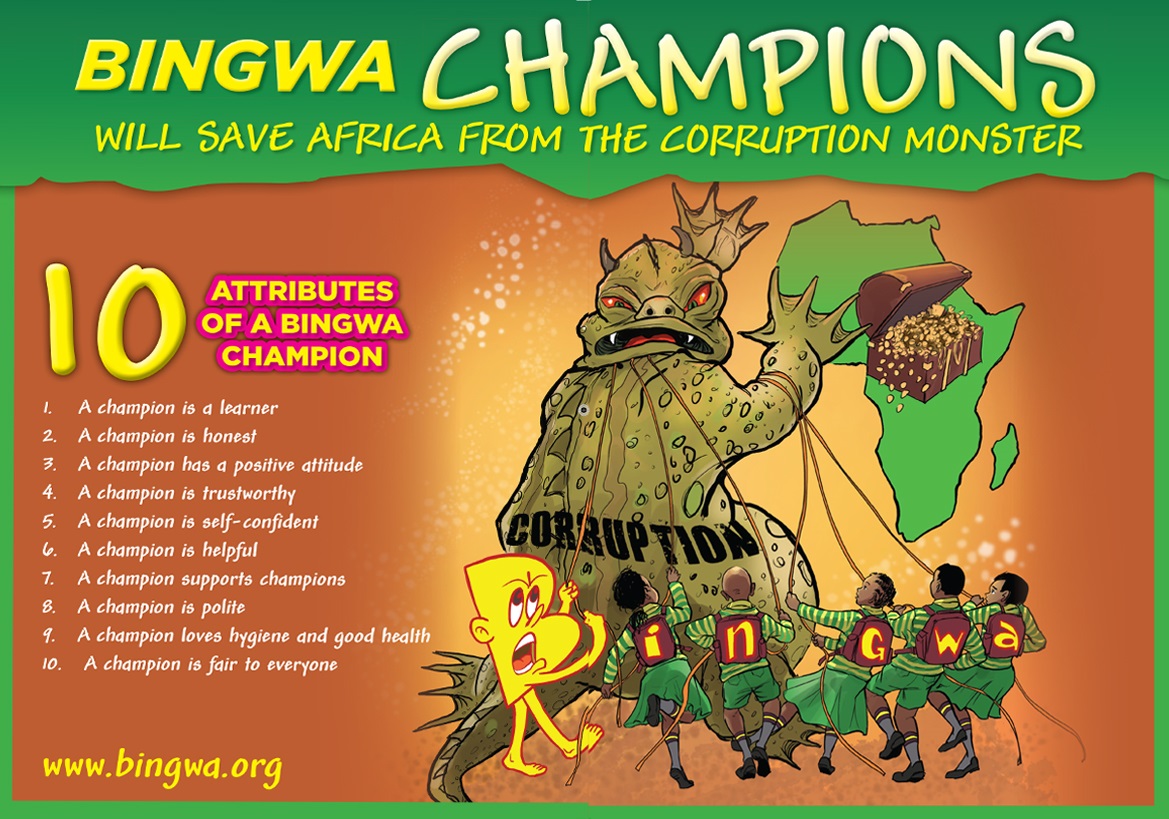 Are you A Bingwa Champion?
For you to be regarded as a bingwa Champion, you should poses all the qualities and atrributes on a bingwa champion as stated in the pictorial view above.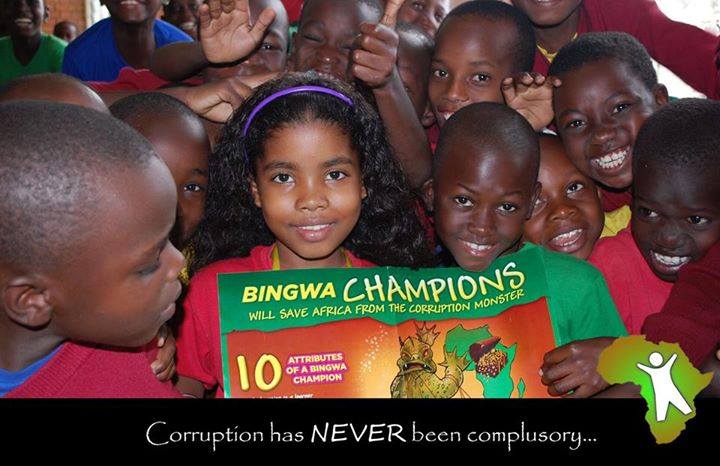 The Bingwa Mission
To distribute free copies of BINGWA Magazine to primary schools across the African continent.